Listening to: NEEDTOBREATHE – Multiplied
It's been two months since the date we told everyone we were leaving… June 30th. The first day of summer break, the last day of owning a house… The official beginning of this new chapter of life.
Before June 30th I remember sending Luke a text message about how we might be in Newfoundland for his birthday. We celebrated Luke's birthday seven days ago. In Brooklin.
Nothing has gone as we had planned, which is really allowing us to fully experience our verse for our journey: We can make our plans, but the Lord determines our steps.
I've also realized that no one outside of our family and church family know what's going on with us, so let's break this down.
---
June 30: We drove from our first house to our friend's, Nick and Melissa's, house for our very first night in the trailer. We took care of a few things we needed to figure out.
July 3 (1 day delay): We stayed in Brooklin a day later than we thought, but it wasn't a huge deal. Nick and Melissa delayed our departure as much as they could with pizza, conversation and love. We finally headed out in the late afternoon and slept in Bracebridge.
July 4: We celebrated Jenson's birthday in Bracebridge. We played at a local park, watched waterfalls and Luke taught Jenson how to pump himself on a swing. We ate at McDonald's and had the carrot cake that Jenson had been asking for for three months for dessert. After enjoying birthday cake, we drove for a bit and slept in Parry Sound.
July 5: We contemplated going to the Bobby Orr museum. Upon further research, we decided we didn't care enough so we just kept on going to Urszula's on Birch Island and we slept in Urszula's casita.

July 6: Turns out we a had a lot more work than we thought, and Urszula had quite a bit of work for Luke too. We planned on staying with Urszula for two weeks, but we ended up staying for three weeks. We also realized that we needed a new truck, so we started praying about that.
July 24 (6 day delay): We left Urszula's and it was a really hard goodbye. Brian, Luke's stepdad and Urszula's husband, passed away in June and she's really lonely. She was also a huge blessing to us while we were there, so it was really emotional to say goodbye. We left Urszula's casita and drove to Sudbury to sleep for the night.
July 25: We visited the Big Nickel in Sudbury and traveled back
towards Bracebridge. We fed ducks some goldfish crackers, introduced the kids to dessert at McDonald's (most indecisive decision ever!) and slept in Bracebridge.
July 26: We headed back to Brooklin, we pulled into Nick and Melissa's driveway late in the evening and we were happy to see familiar faces. We planned on staying in Brooklin for two weeks, and it seemed like we were on track for the first few days. We finished some projects we wanted to complete and started looking for a new truck.
July 28: We went to see a truck that would better suit our needs. It had all the features we were praying for, so we gave the seller a deposit and agreed on a delivery date between August 3rd to 5th.
July 29: Charlie, Nick and Melissa's magnificent rooster, was taken by a coyote. We heard his last few calls in the morning and then nothing. Luke took the news to heart. He couldn't get over Charlie's demise and decided to name our new truck after him.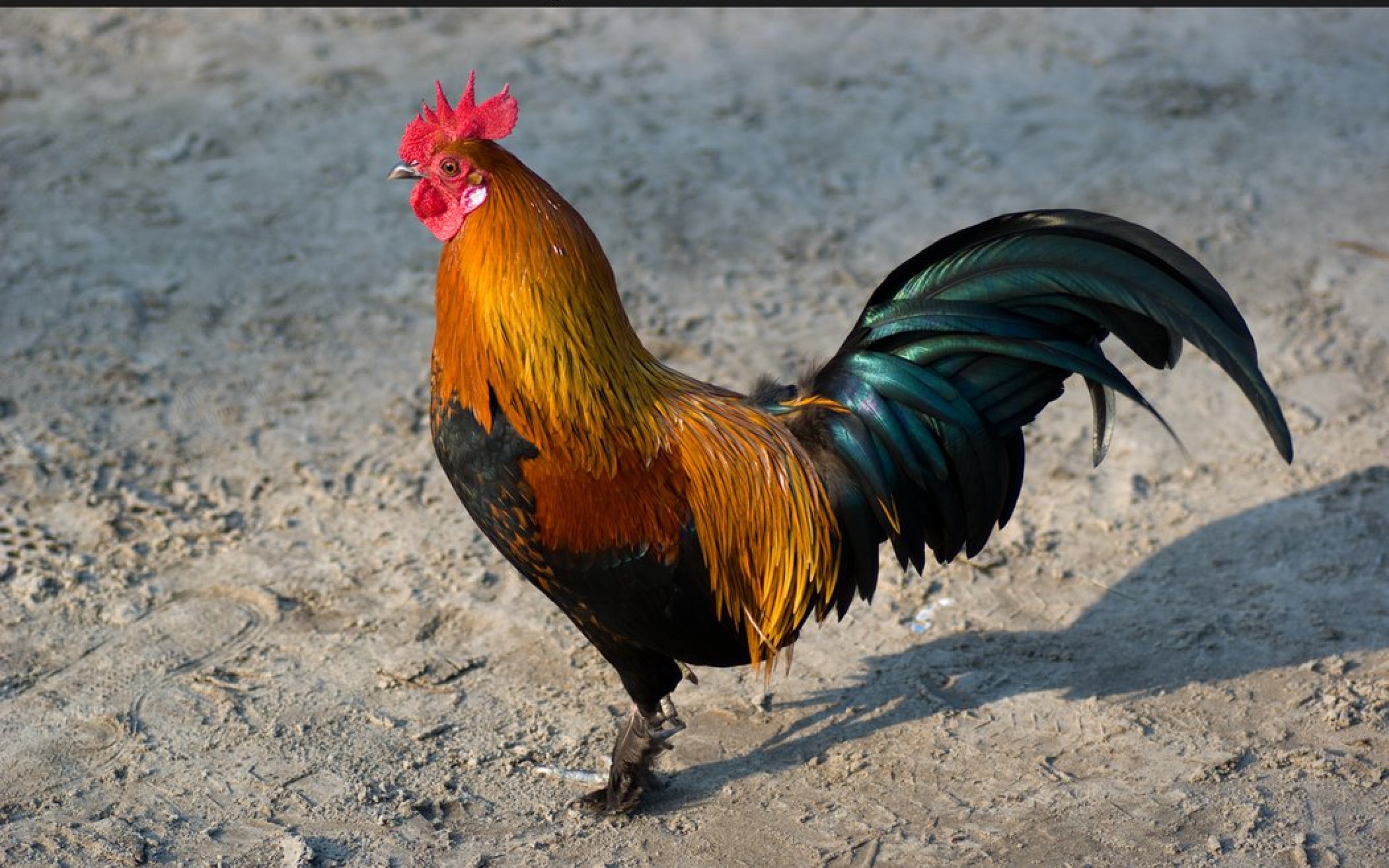 August 4: We sold our truck, we figured one or two days without a car would be fine.
August 5: We still didn't have a truck and we began to stress that we wouldn't have a vehicle for the weekend.
August 12 (9 day delay): We still didn't have a truck. On many occasions, Melissa has lent us her truck for errands and get together's with friends and family. We were still a bit stressed, but we started realizing that God probably has bigger plans for us here.
August 14 (11 day delay): A friend started calling our new truck the Dodge Unicorn because it was a mythical creature that no one has ever seen. Nick told us we should name the truck after a mythical creature instead of Charlie. Chronicles of Narnia is a family favourite, and the fawn from The Lion, The Witch and The Wardrobe is our favourite character, so we went with Tumnus for a last name.

August 18 (15 day delay): After many unforeseen circumstances, we finally got the truck, Sir Charlie Tumnus the First.
August 25 (22 day delay): We celebrated Luke's birthday and thought about what our future held.
August 26 (23 day delay): The car had some things that still weren't dealt with, and it had a service appointment. That didn't go as we planned either, with a few parts needing to be ordered.
August 30 (27 day delay): The truck is at the dealership for its last few service items. A few hiccups with the service and Charlie needs to stay at the shop for one more day.
August 31st (28 day delay): Another hiccup with the truck and Charlie needs to stay in the shop for one more day.
September 1 (29 day delay): We just received a call to pick up Charlie Tumnus today. We're also going to start preparing our hearts for our last weekend in our hometown.
September 6 (34 day delay): Our hopeful date of departure. We thought about leaving as soon as the truck was ready for us, but decided to give a few days of buffer space just in case it didn't go as smoothly as we had planned. A few buffer days would have brought us into the long weekend, which would have been a nightmare for us to start traveling and finding an open camp spot without a reservation.
---
In total, God gave us 28 extra days in Brooklin. 28 days to invest in our friendships and in our family. It's been stressful, but it's been a great lesson to allow God to guide us and reveal His will to us. We've been blessed beyond measure in these last 28 days and we hope we can pour out these blessings to the people we get to encounter over these next few years.
The most laughable part of the delay has been this: On our first night back in Brooklin, we prayed for God to help us make relationships our first priority while we were here. He definitely did that in His own way.